My valentine? He's handsome, athletic, with sweet and beautiful eyes and likes long walks with me.
Yeah, that's right. He's a Shih Tzu.
February 14 is coming up, and if you're lucky enough to share your life with a Shih Tzu, you already have the best valentine around. Even if you have a human valentine (or not), your pup has always been there through your best and worst days, and also deserve to feel the ruv. So why not dedicate this Valentine's Day to the love of your life?
Here are 10 ways you can celebrate with your furry valentine!
1. Enjoy a candlelit meal for two.
Okay, so the candlelight is more for you than for them, but this is a special way to share a Valentine's Day meal with your pup. Bonus points if you make them these heart-shaped dog treats to really show them they're the light of your life. If you end up burning the treats a little bit, your Shih Tzu won't even care, so that's great.
2. Watch your favorite movie together.
Fact: Shih Tzu love licking tears off human faces. If your ritual on Valentine's Day is to stay home in your pajamas and watch The Notebook while crying about how romance is dead, why not do it with your dog? Or you can watch Lady and the Tramp because you're considerate and want your date to be able to relate to what's on the screen. Either way, snuggling with your pup and sharing some popcorn is a sure way to have a lovely evening.
3. Box of chocolates? NAH. Get them a Toy box box instead.
We all know giving dogs chocolate is a bad idea, but that doesn't mean you can't gift them a box of dog-appropriate toys or food especially for Valentine's Day.
4. Go on a quick getaway together.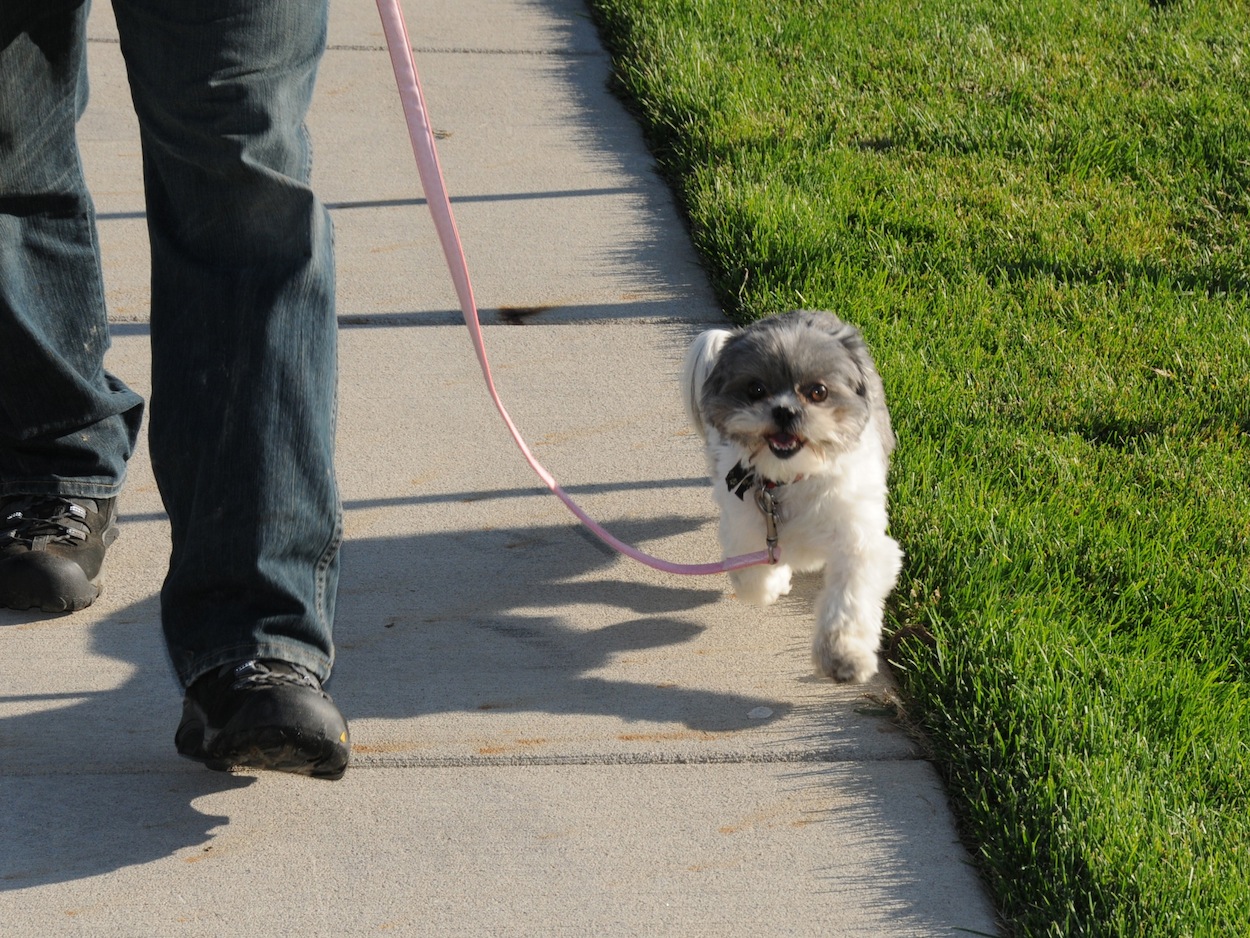 Want to get away? Do it with your pup! there are many places you can visit that will make this Valentine's Day memorable for you and your Shih Tzu.
5. Have a bubble bath together.
If your Shih Tzu likes bathtime (lucky you), this is a fun way to get him squeaky clean! Throw some rose petals in there, use a dog-friendly bubble bath, and give him a nice scrub. Just be ready for those post-bath zoomies!
6. Make a love jar.
Every time you think of a reason you love your Shih Tzu, write it down and put it in a jar. For next Valentine's Day, take them out and read them. Your pup might not know why you're suddenly snuggling and kissing him with tears in your eyes, but he'll definitely feel the ruv.
7. Write a love letter to your pup.
Who else is more deserving of love letters all year round?
8. Make your human valentine the third wheel.
My dog comes first, and any human who doesn't get that isn't worth keeping around
9. Hug your Shih Tzu.
Show them he is a very special aprt of your life.
10. Enjoy it with your Shih Tzu
Valentines day is an amazing day in order to show your Shih Tzu dog he has a special part in your heart. Show them how much you love him, because I am sure he does it the same way.