Cuddly, curly-haired and adorable, Poodles are a great and popular choice for those bringing a dog into the family.
Poodles are a beloved breed all over the world, but they are especially beloved in the US – where they rank as the seventh most popular breed.
If you are bringing a pet Poodle home soon, then you are probably thinking about Poodle names!
Which name would make the perfect choice?
Read through our extensive lists of the most popular, best and cutest names for toy, miniature and standard Poodles below…
Toy Poodle Names
Toy Poodles are good natured, loving and very small!
If you are bringing a Toy Poodle home soon, there are plenty of places to find inspiration to choose the perfect Poodle name for him.
We like the idea of using popular and modern names for children that will work just as well for puppies.
Why not use names from your favorite storybooks and fables?
Use this list to find something truly creative and perfect:
Alice
Amelia
Arden
Ariel
Aroha
Ava
Baker
Belle
Charlotte
Dakari
Dakota
Damica
Dorothy
Eddie
Emma
Ensley
Evelyn
Freddie
Genesis
Gretel
Isabella
Izzie
Keily
Kylo
Lior
Logan
Lucas
Luna
Maeghan
Maeve
Mason
Merida
Mia
Peter
Pocahontas
Posie
Rapunzel
Rei
Watson
Yara
Miniature Poodle Names
Miniature Poodles are adorable, small, and very popular with people looking for a great dog.
We think there are lots of creative ways to name your Miniature Poodle.
Why not use water themed names, as Miniature Poodles are fond of swimming?
We also love the idea of using celebrity names, or fashion-themed names, due to the fact that Miniature Poodles are so popular and fashionable.
You could use a name with a friendly and fashionable meaning, to match your Miniature Poodle's appearance. Use this list to find a name that is truly perfect for a Miniature Poodle.
Adrian
Amaya
Aruba
Aukai
Bay
Bayou
Beck
Bondi
Brooke
Burberry
Cascade
Caspian
Chic
Clifford
Conch
Dior
Dover
Elle
Ford
Prada
River
Riviera
Shelly
Valentino
Vogue
Zale
French Poodle Names
Poodles are the national dog of France, so it is no surprise that many people choose a name with French roots for their pet.
You could choose a classic French name with a great meaning.
Why not name your pooch after your favorite French food or French city?
We also love the idea of naming your Poodle after a famous French celebrity, to match the Poodle's superstar image and beautiful looks. Take a look at this list to find some inspiration for your Poodle's name:
Adelyn
Adore
Aime
Alain
Aubin
Bechet
Bernadin
Bernard
Bisous
Blaise
Bleu
Bordeaux
Brie
Brigitte
Brioche
Camille
Camus
Chanel
Eiffel
Elise
Kiki
Lac
Landry
Laurent
Leon
Lilou
Louis
Lyon
Mael
Maison
Marshall
Mimi
Mireille
Monet
Nanou
Nathalie
Nice
Nichele
Nicole
Nina
Noel
Oceane
Pain-Au-Chocolate
Paris
Pascal
Rififi
Rose
Serge
Simone
Vert
Vincent
Cute Poodle Names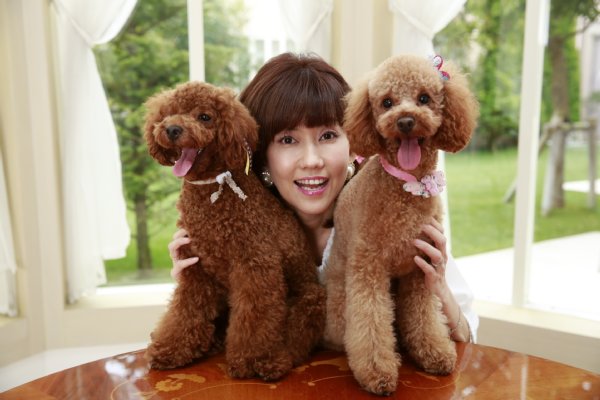 f there's one thing all types of Poodle have in common, it is that they're completely adorable!
If you want to name your Poodle something really cute, then we think there are plenty of innovative choices:
Why not name your Poodle after something from nature, or even outer space?
We love the idea of naming a Poodle a food name; this is a cute and comedic choice that is increasingly popular for all dog breeds.
Poodles are known for their beautiful soft coat, so we also love the idea of naming them something soft and gentle.
We have plenty of cute names to look at, we're sure you'll be inspired:
Almond
Apollo
Apple
Aries
Astro
Blossom
Bellatrix
Burrito
Butter
Cashmere
Flora
Fluffy
Iris
Nova
Porky
Granola
Salami
Standard Poodle Names
The Standard Poodle is a cute and popular breed of dog and they are what most people think of when people think of Poodles.
There are plenty of creative choices when it comes to naming a Standard Poodle.
The Poodle can be apricot orange, jet black, pure white, and many other colors. Why not look at the different colors this breed can be, and base the name on this?
We also think strong and happy names will work well to compliment the Poodle's vibrant personality.
We have compiled this list of Poodle names that would all be great choices:
Abigail
Ada
Aida
Alani
Alaska
Alba
Amber
Beatrice
Blanca
Bliss
Brick
Bruno
Carmine
Cheeto
Clara
Cloud
Coal
Coconut
Copper
Coral
Daisy
Dove
Dream
Felicia
Felicity
Garfield
Gigi
Ginger
Goldie
Ivory
Jet
Jolly
Jovie
Keiko
Kiki
Merry
Midnight
Moonflower
Ollie
Opal
Panther
Papaya
Pearl
Peel
Penny
Popcorn
Pumpkin
Rafa
Ray
Sooty
Tiger
Teacup Poodle Names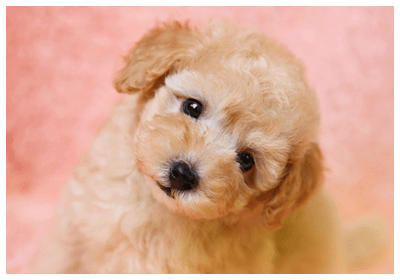 Teacup Poodles are absolutely tiny, and completely adorable!
They are called 'teacup' Poodles due to their teeny size and the fact that they can comfortably fit in a teacup.
If you are looking to bring home a Teacup Poodle, there are many creative places to look for naming inspiration.
We like the idea of naming a Toy Poodle after sweet and small things, to reflect their size and their adorable nature.
Why not choose a name with an adorable meaning?
We also think vintage names work really well for these puppies, as they are charming and quirky. Take a look at our Teacup Poodle names list to find some naming inspiration.
Arabella
Atom
Bean
Beatrix
Bubble
Candy
Caramel
Chick
Cutie
Dee-Dee
Diddy
Fairy
Honey
Hope
Jacqueline
Katherine
Lulu
Maple
Philip
Phoebe
Powell
Red
Rufus
Sweetie
Teddy
Victoria
Wanda
Orla
Zach
Tips for Naming a Poodle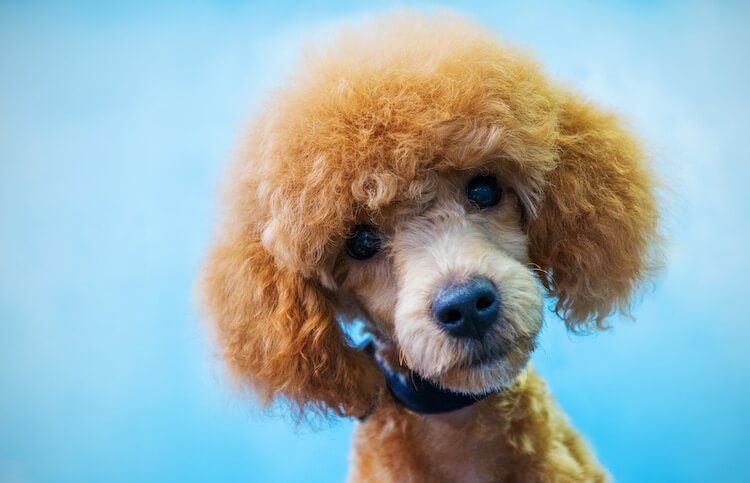 If the challenge of naming your Poodle is very daunting, it might help to have to some guidance. Take a look through our five speedy tips to help with naming your Poodle:
Use your Poodle's Roots
Poodles originate from France, and are the national dog of France! This is a great start to naming your dog, as it might be a good idea to use French culture as inspiration.
Watch Movies
Poodles are a popular choice of star in films and TV shows with dog characters. This means there are plenty of famous Poodles with names that might fit yours perfectly!
Check Online
We have a wealth of great lists of names that are sure to spark some inspiration when naming your Poodle. The Internet is full of creative choices.
Personality is Everything
Poodles are known for their strong and brilliant personalities, so it would be ridiculous not to use this as a springboard when looking for the perfect name.
Ask a Friend
Bringing home a Poodle is a big deal, so it would be a good idea to ask friends and family for some help in the hunt for a good name. Just make sure you always follow your own instincts!